Développeurs internationalement reconnus de logiciels de contrôles et de calibration d'écrans informatiques et de télévision, Portrait Displays et SpectraCal unissent leurs forces pour adresser la qualité d'image et l'évolution des écrans.
Portrait Displays, un chef de file mondial des logiciels d'amélioration visuelle et solutions middleware pour l'industrie de l'affichage informatique, a fait l'acquisition de SpectraCal, créant ainsi un fournisseur leader de bout en bout du contrôle de l'affichage, de logiciels personnalisés, et des solutions de précisions des couleurs. De la production en usine à la visualisation de l'utilisateur final, Portrait Displays contribue à l'amélioration de la qualité de couleur de la base d'écrans installés dans le monde, des futurs écrans, des vidéoprojecteurs, ainsi que des affichages dynamiques qui entrent sur le marché.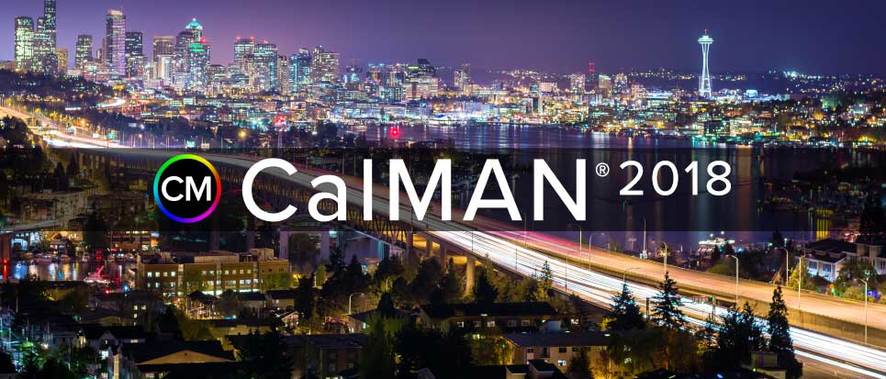 Nouveau workflow d'analyse HDR
Le workflow d'analyse HDR est conçu pour tester et évaluer les performances de tout périphérique d'affichage HDR. CalMAN ouvre la voie avec les premiers outils tiers pour évaluer objectivement les performances HDR. Le workflow d'analyse HDR comprend des tests en niveaux de gris, des tests de luminance, des tests de luminance de crête, plusieurs types de balayage de gamme de couleurs et d'excellentes mesures de couverture de gamut.
CalMAN V2 est destinée à tous les possesseurs de CalMAN 2018 depuis juillet 2017. Cette «release» (Voir détails) permet ainsi la prise en charge des calibrations des moniteurs Samsung 2018 et Panasonic 2018 et les modèles B8 LG 2018 (Ultimate, Studio, VideoPro, ISF, Enthusiast), mais aussi celle du spectromètre UPRtek M100 (Ultimate, Studio, VideoPro), du processeur Wowow IS-Mini-X (Ultimate, Studio) et la prise en charge du D93 pour le white point drop down.
ICtCp
Les métriques Delta E de plus en plus anciennes sur lesquelles s'appuie l'industrie ont été conçues dans un univers de gamme dynamique standard, et elles montrent clairement leur faiblesse à l'ère du HDR. Delta ICtCp est la meilleure mesure à ce jour pour décrire de manière significative les différences de couleur en HDR. Restez à l'écoute pour plus d'informations sur Delta ICtCp. CalMAN 2017 R2 confère à ICtCp un rôle de premier plan, et le nouveau Workflow d'analyse HDR utilise particulièrement le Delta ICtCp.
De meilleures LUT 3D
Des améliorations significatives d'algorithmes de base du moteur 3D LUT de CalMAN ont permettent une meilleure précision. Avec CalMAN 2017 R2, la précision de votre moniteur après l'application d'une LUT sera encore plus précise.
Nouveau rapport pour les moniteurs boradcast.
Des rapports parfaits après l'étalonnage des moniteurs de référence, en particulier avec le workflow de moniteur  de production broadcast, introduit dans CalMAN 2017.
Nouvelle prise en charge de matériel:
Konica Minolta CA-410, Konica Minolta CS-150, moniteurs Konvision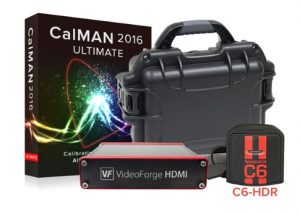 CalMAN Ultimate:
CalMAN Ultimate is the master product of all CalMAN software combined. It has the most workflows and most extensive hardware support of any CalMAN software. Designed for professional calibration/installation companies, large production houses, display reviewers, hospitals, and corporations with multiple computer monitors and conference room displays. CalMAN Ultimate allows users to create custom workflows tailored to their own calibration needs.
All CalMAN software licenses are permanent and never ending.
What is Included: 
CalMAN Ultimate Software License
Ten (10) CalMAN Client 3 Software Licenses
One Year Free All Access (CalMAN Ultimate)
Key Features:
Optimize display settings for brightness, contrast and resolution
Achieve optimal colorspace and gamma targets
Conduct CMS (color management system) and multipoint grayscale calibrations
Analyze display performance with an advanced Quick Analysis Workflow
Create comprehensive Customer Reports for each calibration
Automate the calibration process with AutoCal™ Technology for select display models
Access display settings through DDC (direct display control) with supported display models
Generate 3D LUTs for select home theater video processors and studio reference monitors
Calibrate computer monitors with ICC+™ Technology from CalMAN RGB (from Client 3 Licenses)
Calibrate multi-panel video walls with the new Display Matching workflow
Calibrate home theaters, studios, and commercial displays for hundreds of customers, no purchase of additional software licenses necessary
Create customized reports and workflows in Design Mode
Supports:
UHD/4K/HDR TVs
Computer monitors
Projectors UHP/LED/LASER
Multi-Panel Video Walls
Reference Video Monitors
Included Workflows:
Systems Integrator Introduction
Systems Integrator Basic
Systems Integrator Advanced
Systems Integrator Professional
​Home Theater Introduction
Home Theater Basic
Home Theater Advanced
Home Theater Enthusiast
Tutorial Basic
Tutorial Advanced
​Quick Analysis
Display Matching
ISF Introduction
ISF Calibration
Studio Introduction
ColorMatch
Color Cube 3D LUT
Monitor – Introduction
Monitor – Standard
Monitor – Advanced
Monitor – Direct
Supported Meters:
SpectraCal: C3, C6
X-Rite: i1Display Pro, i1Display 2, i1Monitor, i1Pro, i1Pro2, Monaco Optix XR, ColorMunki Photo, ColorMunki Design, Chroma 5, Hubble.
basICColor: Discus
Klein: K10-A, Cinema Pro
Sencore: ColorProV
Konica Minolta: LS-100, CL-200, CS-100a, CS-200, CA-210, CA-310, CS-1000, CS-2000.
Photo Research: PR-521, PR-525, PR-650, PR-655, PR-670, PR-680, PR-701, PR-705, PR-715, PR-740.
Orb Optronix: SP-100, SP-200
JETI: SpecBos 1201, SpecBos 1211
Supported Pattern Generators:
SpectraCal: VideoForge HDMI, VideoForge Classic, VideoForge 4K, VirtualForge Software, DPG-1000, DPG-1200, DPG-1400, DPG-2000, MobileForge App
Accupel: DVG-5000, HDG-4000, HDG-3000
Extron: VTB-300, VTG-400
Quantum Data: 701, 780
Sencore: VP300, VP301, VP400, VP401, VP403, MP500
Quantum Data: 801, 802, 804, 880, 881, 882
Sencore S802
Phabrix SX
System Requirements:
Windows® Vista™ or later with latest operating system updates installed (recommended: Windows 7® or later)
2 GHz processor (recommended: 2 GHz Dual Core Processor)
2 GB RAM (recommended: 4 GB RAM)
Microsoft® .NET Framework 4.6
CalMAN also supports Windows® Vista™ or later in VMWare Fusion® and Bootcamp® for Mac OS X® users.